Breast Reduction
Just like in women, breast enlargement occurs in men as well. However, the excessive manifestation of this condition is called gynecomastia. Excessive growth of the breast of a man, which is observed in infancy and old age, most often occurs in adolescence. Although it is not generally a health-damaging condition, it creates negative psychological effects on men. The person gets into trouble with shame and creates problems such as lack of self-confidence.
According to studies conducted in Turkey, the incidence of gynecomastia in men is 34.6%. In cases that do not regress spontaneously, surgical intervention is usually required. At this stage, Doctor Zen Clinic carries out the gynecomastia operation with great care with its specialist doctors. The cause of gynecomastia is due to the imbalance of testosterone and estrogen hormones. While testosterone determines the masculine qualities in these hormones, which control the sex characteristics, estrogen is responsible for controlling the feminine traits. Gynecomastia may occur when the estrogen hormone is seen more than testosterone in men. This situation, which is also encountered in infancy, causes them to be born as extremely large mammals due to estrogen passing from mothers to male infants. Gynecomastia, which is most frequently encountered during adolescence, is due to hormonal irregularities in this period. Finally, it is seen in adults between the ages of 50-69.
It is observed that some drug use causes gynecomastia. In addition, substances such as alcohol, heroin and methadone trigger gynecomastia. Symptoms include swelling, pain, breast tenderness, and fluid coming from the nipple. Surgical assistance must be sought during the treatment phase. If it lasts longer than 4 years, surgery is recommended. Our specialist doctors will decide what kind of intervention will be made as a result of their examinations. Gynecomastia, which consists of different classifications, is removed by our surgeons, although the hard breast tissue is predominantly in the glandular type.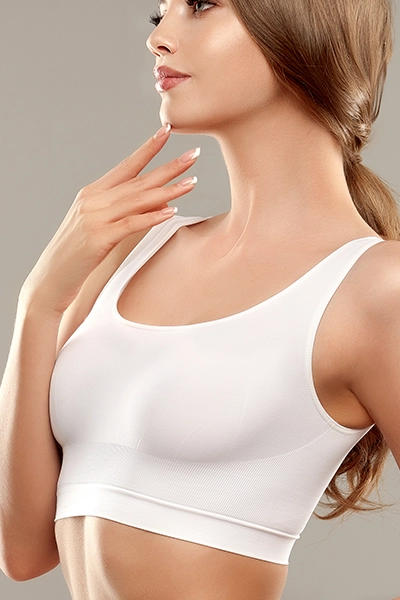 There is excess tissue and adipose tissue in mixed type gynecomastia. It is used in conjunction with liposuction and surgery. Finally, fatty tissue is in the foreground in fatty type gynecomastia, and if there is no excess skin, it is only treated with liposuction. Using a gynecomastia corset after the operation will be a healthy solution. These corsets, which are recommended to be used for a few weeks, should not be removed without the approval of the doctor. Although gynecomastia surgery, which is performed in a short time, is performed in the focus of general anesthesia, local anesthesia is also applied for some cases.
Doctor Zen Clinic achieves great success in the field of gynecomastia, as in every operation. It offers you reliability within the scope of advanced technology products and expert surgeons. Our clinic, which keeps your health above everything else, has a very assertive position in achieving the desired result. Directing its operations with its long years of experience and expertise, Doctor Zen Clinic finds answers to your needs with its perfect service policy. We welcome you to our page as soon as possible to review our services and get detailed information.